MEET OUR PODIATRISTS
Our podiatrists combine a genuine and individual approach to every client, resulting in diagnosing the cause of your concern, not just treating your symptoms.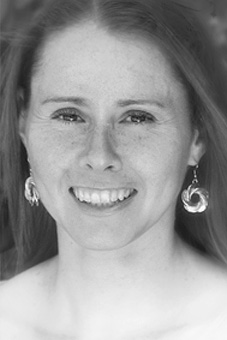 (B. App. Sc. Podiatry)
As the owner of Great Feets, Jessica is passionate about improving quality of life through good foot health.
Experienced and versatile, Jessica has treated clients in private practice, high-risk foot clinics and nursing homes. She graduated from Western Sydney University (WSU), where she currently supervises students in their clinical practice.
In 2015, Jessica founded an outreach podiatry clinic at the Men's Shed in Mt Druitt, so that under-privileged people in this district can access foot care. She runs the clinic fortnightly on behalf of WSU, taking her students to gain work experience and cultural awareness, and to give back to their community.
Also with WSU in collaboration with SALT Health Solutions, Jessica is establishing a podiatry clinic at Salgaocar Hospital in Goa, India. In October 2016 she led a research and development trip to Goa, working in the hospital alongside local doctors.
Jessica has also been an elite athlete for the last decade, representing Australia in both Athletics (100m and 4x100m) and Skeleton, a winter ice sport. In the Australian Institute of Sport Women's Skeleton Team (2004–5), she competed in the USA, Canada and Germany. Her greatest love, however, is athletics. In June 2012 she was selected in the Australian 4x100m relay team for the London Olympics.
Due to Jessica's deep knowledge of biomechanics and injuries incurred by running (from blisters to stress fractures), her advice has been sought by the Australian Athletics Team, the South Sydney Rabbitohs, and by social and amateur athletes. Her training and proficiency give her a unique understanding of rehabilitation, lifestyle factors and the management of sports-related injuries.
CHARLOTTE LAWRENCE-SLATER
Podiatrist
(B. App. Sc. Podiatry, BHS Nursing)
Charlotte's scope of practice has included general podiatry, biomechanics, and paediatrics. She lives in Redfern with her husband and 10-year-old son, and finds great pleasure in working and living in the same local community — as she has done for the past 10 years!
Following in her mother's footsteps, Charlotte studied nursing at university and completed a Bachelor of Nursing in 1998. She found, though, that while she absolutely loved nursing, the extreme hours and shift-work were not for her. So she sought to continue her studies.
Gaining her Bachelor of Applied Science (Podiatry) in 2007, Charlotte has since combined nursing and private podiatry practice, to the benefit of all her clients.
At present, Charlotte works part-time at Great Feets, and part-time as a registered nurse in the emergency department at St Vincent's Hospital, Darlinghurst. She enjoys the balance between her two roles.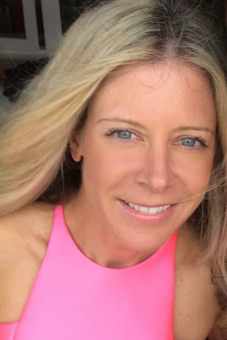 (B. App. Sc. Podiatry (Hons))
Juliann has been a practicing podiatrist for over 10 years. She has an Honours degree in podiatry from the Queensland University of Technology (QUT).
Her special interests include, but are not limited to, wounds, nail surgery, thorough biomechanical assessment, and children's feet and gait. She has extensive experience in general podiatry treatments, and also in high-risk foot clinics where she works with patients who have diabetes, which significantly increases the risk of foot problems and complications.
Outside her private practice, Juliann runs for fun, and conducts examinations of through-coming podiatry students (beginners to advanced) at Western Sydney University.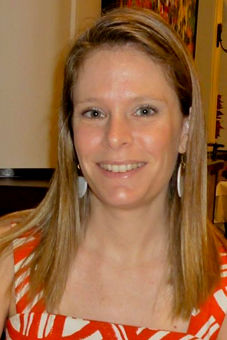 (BSc (Hons), MSc, PGCert. Ed)
Kate moved to Australia at the beginning of 2017 to pursue her interest in rheumatology. She brings 15 years of experience in podiatric clinical practice across public and private health, an advanced range of clinical skills, and a particular specialization in musculoskeletal disorders (including sports and children's conditions).
Kate qualified with a first-class Honours degree in London in 2002, spending the next 6 years with a prominent Central London NHS Primary Care Trust. She was a senior lecturer in podiatry at the University of Brighton, before moving to Singapore to work closely with the rheumatology team at a large tertiary hospital. During her 4 years in Singapore she developed a clinical interest in arthritis affecting the feet.
Kate has a post-graduate Master's degree in Clinical Podiatric Biomechanics. She is currently studying for her PhD in rheumatology at Western Sydney University, where she also teaches.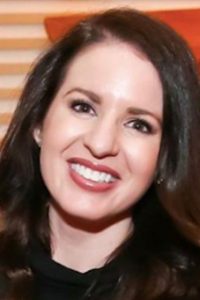 (B.Podiatry)
Kelly initially joined the Great Feets team as our podiatry assistant and practice manager while completing her Podiatry degree. Kelly accomplished a Bachelor of Podiatry graduating with Distinction, and was awarded podiatry student of the year from the University of Newcastle.
Over the past 10 years Kelly has worked in allied health clinics within the United Kingdom and Australia. Now settled in the Inner West, Kelly enjoys working with the community of Redfern where she works within the clinic and also provides home visits to the local area.
Passionate about people and health, Kelly has a keen interest in all aspects of podiatry especially diabetes foot heath, biomechanics of the lower limb and general podiatric foot and nail care.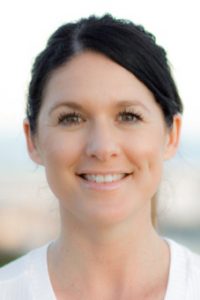 NATALIE MAY
Practice Manager